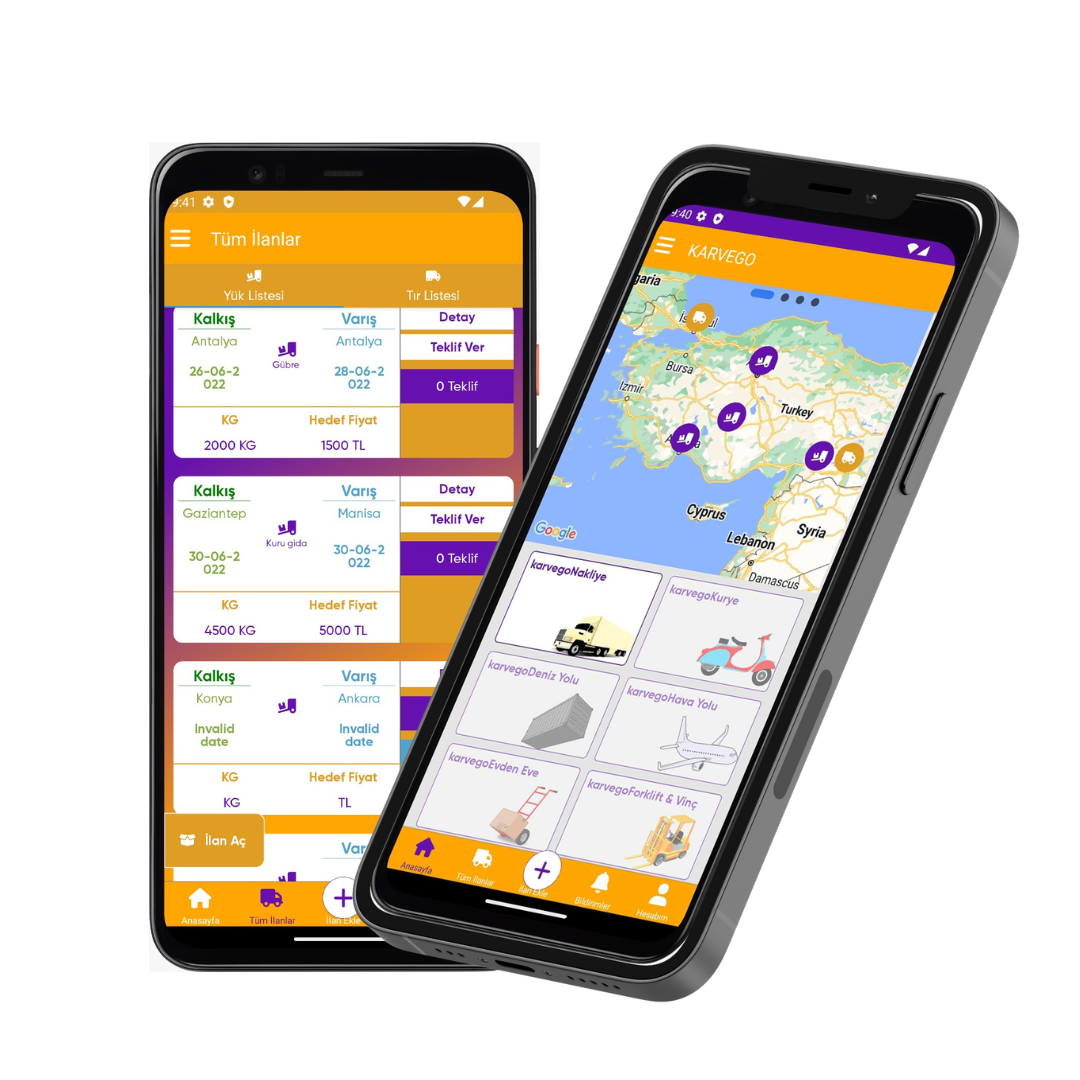 KARVEGO Mobile App
It is a platform with postings where customers find transport for their goods or drivers find loads for their vehicles.
Its operation is simple; The customer publishes an advertisement with the goods to be transported and receives offers (phone, e-mail, message, etc.) from carriers registered on the site related to the advertisement.
If the customer and the carrier agree on the payment amount and other details (loading / unloading date, etc.), the carriage can be considered agreed in principle and the customer can delete the ad from the site.
Karvego allows the two parties to negotiate with each other and does not charge any commission fees.